PicWic + Toys'R'Us = PicWicToys. From the merger of these toys distribution monsters in France is born a new brand whose ambition is to make each store a place of life for families. Kylii Kids is definitely active in this transformation!
" PicWicToys  is a new omnichannel brand that is launching in France, with a network of 63 stores, a complete digital ecosystem and 1,400 employees", announced last July Nathalie Peron-Lecorps, CEO of PicWicToys. This new brand was born from the merger of the international brand Toys'R'Us created in 1948 in New York and Stéphane Mulliez PicWic brand. It proudly appears on the 43 ex-Toys' R Us stores façade in France and by mid-November on the 20 ex-Picwic stores, but also on the single website, which is the cornerstone of an omnichannel strategy.  Globally, customers now benefit from a broad offer of nearly 20,000 references, on and off line.
Stores to play
New sign, but also new concept with "Place to play". "The goal is to make each store a place to live for families and childcare professionals, explains Nathalie Peron-Lecorps. By creating traffic all year long, we want to make you want to come and come back through a wide offer for all ages and all desires. We propose workshops and entertainment to have fun and share, the possibility of celebrating birthdays in store or at home, to rent inflatable structures for family events or school parties, places to welcome and advise families … ". PicWicToys stores are not just toy stores but stores to play.
Re-enchant the customer experience
The brand also wants to be part of the future with interactive games to rethink the journey and the customer experience. For this, the new brand has asked Kylii Kids to deploy their interactive, fun and educational solutions. In Lomme, a multi-player touch table welcomes families to the relaxation area and two Kylii View towers are located in the heart of the store. Thirty games are offered to re-enchant the customer experience. Some have even been personalized with the new brand mascots, Pic, Wic and Toys, which are reflecting the new brand image : modern, joyful and related to childhood.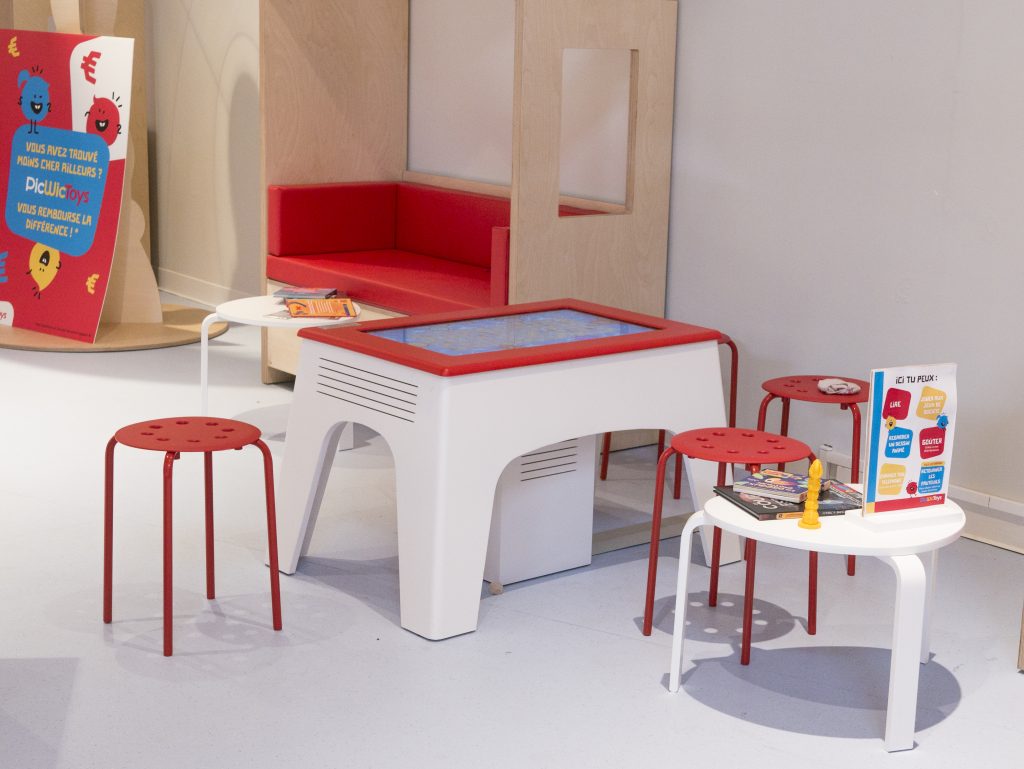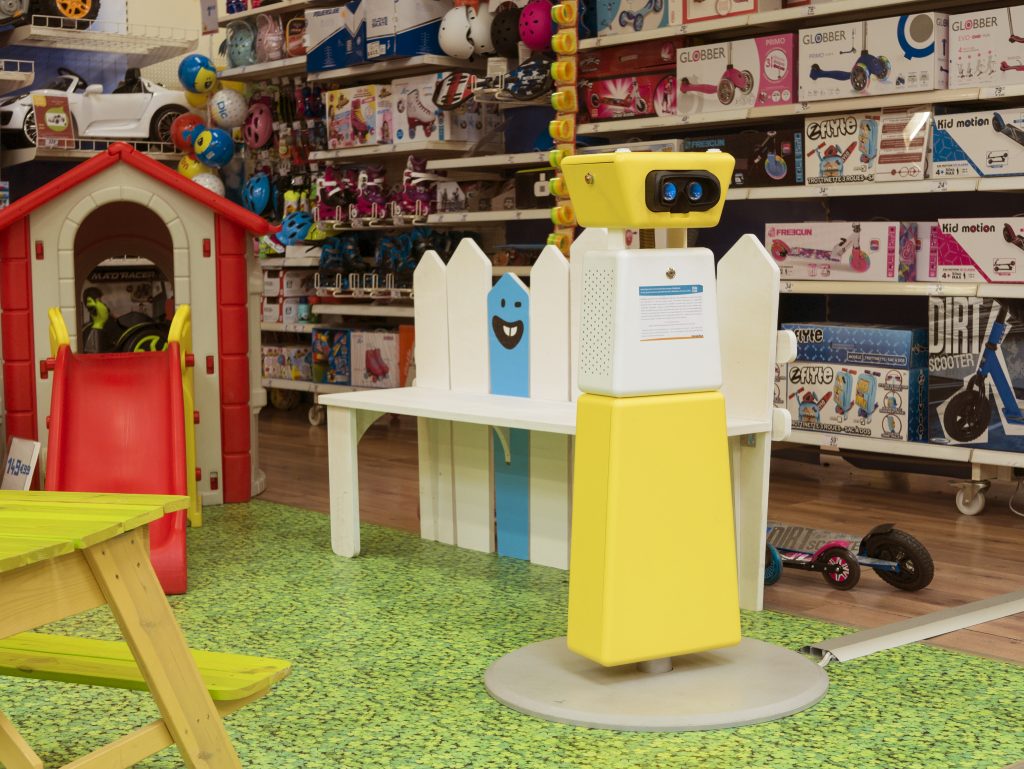 [ssba-buttons]