Olá Portugal! There is something new to entertain children in the Alegro Portugal (Nhood) shopping centers. Thanks to Kylii Kids Spain, Portuguese children will be able to play with Kylii Kids' interactive  games, a perfect solution to attract families! Children have fun while shopping and parents are more relaxed.
What interactive games are available in Alegro Portugal centers?
In all three centers, one or more virtual reality towers allow visitors to explore imaginary worlds. All they have to do is look through the Kylii View binoculars. The child discovers an immersive game world in which they can travel, interact and imagine themselves as the hero of extraordinary adventures!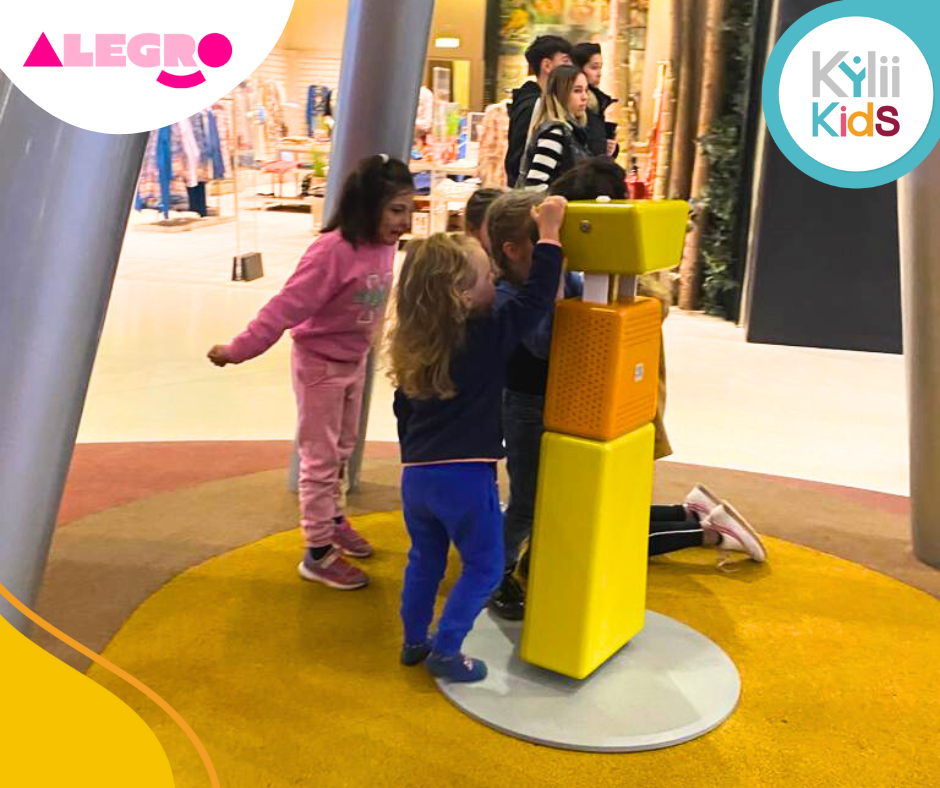 In the Alegro Setubal shopping center, there is an interactive wall, sort of window to another world! A life-size game in which children interact with their fingertips…
In the Alegro Montijo shopping center, children can discover an augmented reality totem. An interactive game that turns a simple screen into a magic mirror with which children play with their body movements.
And finally, in the Alegro Sintra shopping center, there is an interactive floor. A box fixed to the ceiling transforms the floor into an interactive playground, where children can run, play, move and have fun together!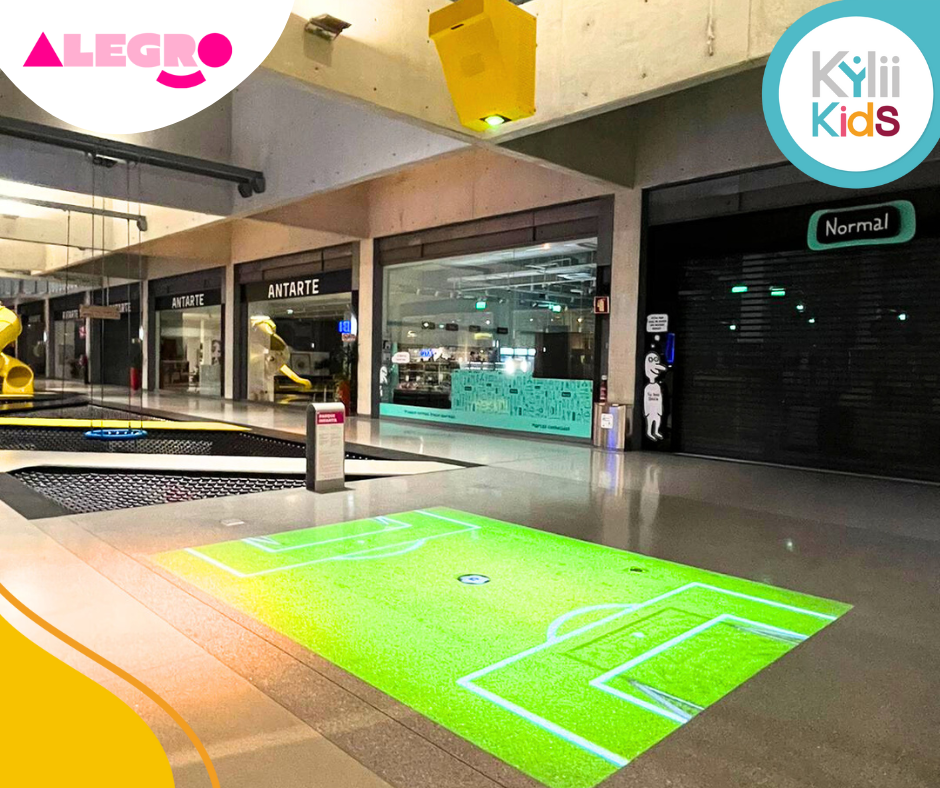 About Nhood
Nhood is a new real estate solutions platform for mixed-use projects, owned by the Association Familiale Mulliez (AFM), which operates in urban real estate regeneration with a triple positive impact: social, environmental, economic (People, Planet, Revenue). Its expertise includes the development, operation and marketing of mixed-use assets, asset management, development and promotion.
Nhood brings together the know-how of 1029 experts in 10 European countries to regenerate and sustainably transform an initial portfolio of nearly 300 retail spaces, 30,000 homes and 40 development projects. In Portugal, Nhood manages over €700 million of assets.
Contacts Kylii Kids
Are you looking for interactive children's games for your shopping centers? Contact Kylii Kids by phone at +33 (0)3 20 93 36 10 or by email at sales@kylii-kids.com
See you soon in your children's playgrounds