Augmented reality games, touch table, interactive touchscreens and, the last and not least the new Kylii virtual reality game … They will all be available to test on the EuroShop exhibiton in Dusseldörf (Germany) next February (2020).
Leaders in retailtainment, It's at EuroShop, the world's leading retail trade show, that Kylii Kids choose to present its new products designed to equip retail stores. From 16th to 20th of February in Düsseldorf, Germany for the new edition of the Euroshop. Find us in Hall 07A Stand E07.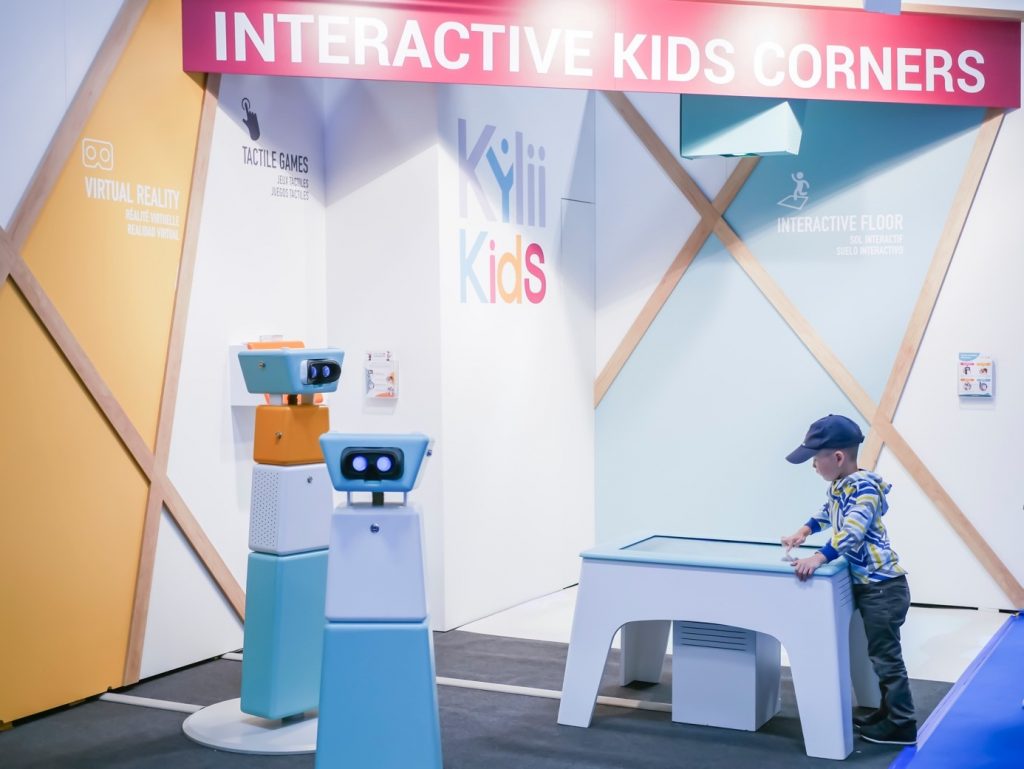 What's new at Kylii Kids ?
For the first time in Germany, Kylii Kids is pleased to present the latest game to its range of interactive games: the Tower Kylii View – virtual reality games and experiences!
Invite the children to travel, to roam the air, the seas, space with virtual reality! The children look through the headset and they are immediately immersed in an original play universe. Kylii View is specially designed for intensive use by children.