Kylii Kids has exhibited at its first McDonald's international convention : McDonald's WWC22 ! It was an opportunity to introduce our Virtual Reality Tower for kids to McDonald's franchisees around the world. It was such a wonderful experience to have both children and grown-ups play and have fun with our McDonalds approved interactive game.
McDonald's WWC22, the international and major event of the golden arches brand

McDonald's welcomed more than 12,000 McDonald's franchisees, suppliers, team members and employees from all over the world to its convention. It was at the Orange County Convention Center (OCCC), one of the largest and most prestigious convention centers in the United States!
The McDonald's WWC22 reunion was highly anticipated. The participants were looking forward to be re-united after such a particular time.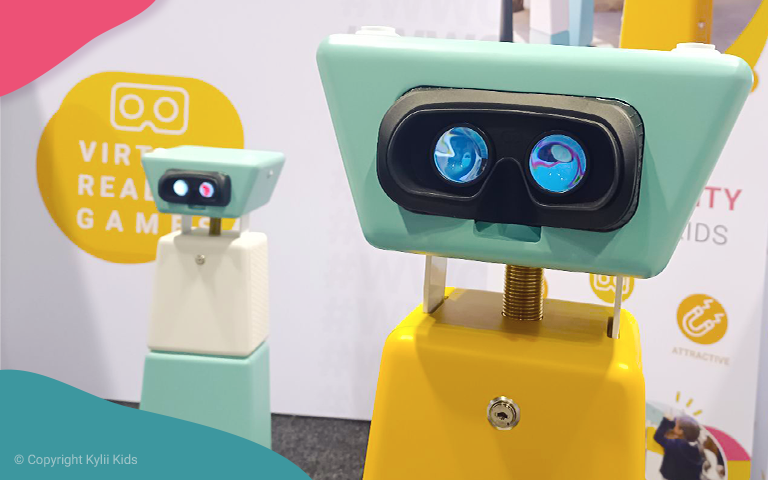 And for Kylii Kids, it was a premiere! We were very happy and proud to be part of this special event. It was an opportunity to present to the entire McFamily our virtual reality tower for children, approved by McDonald's for their indoor PlayPlace areas.
The Virtual Reality Tower Kylii View®, a game approved by McDonald's

With its super cute robot design, which reminds us of a hero from a famous cartoon studio, Kylii View has melted the hearts of the franchisees at McDonald's WWC22.
Approved by McDonald's, Kylii View is a virtual reality tower that rotates 360 degrees. It's a bit like a tourist telescope, but with this one, children can interact with two buttons and discover extraordinary virtual worlds.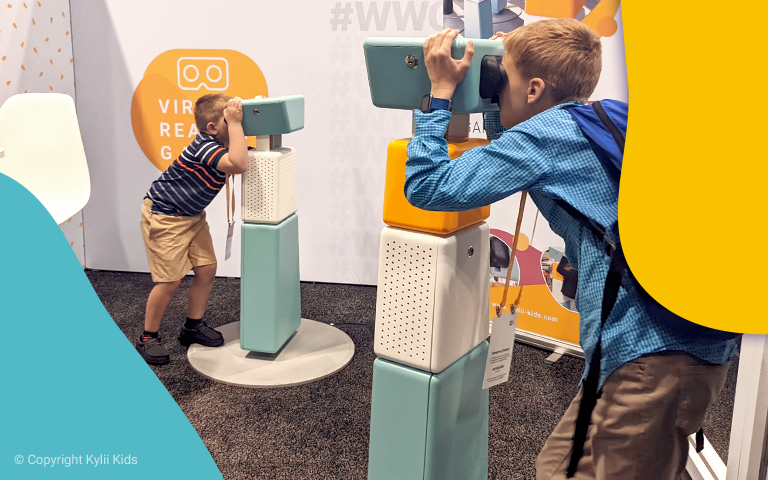 Both sizes were available at the Kylii Kids booth at McDonald's WWC22. There was a baby Kylii View for ages 6-9 and its big brother for ages 9-12.
A 3rd Kylii View was also available at the other end of the convention at the Kompan Commercial System booth (We thank them again for this temporary adoption 🙂 )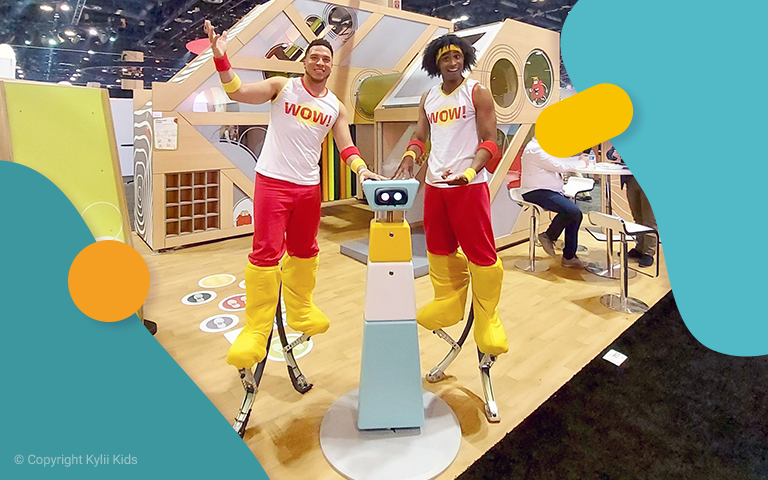 Let's travel together through virtual worlds in PlayPlace areas

Let's bring magic to the PlayPlace areas ! Participants were invited to have fun, interact and play many games on themes such as ecology, nature, science, food…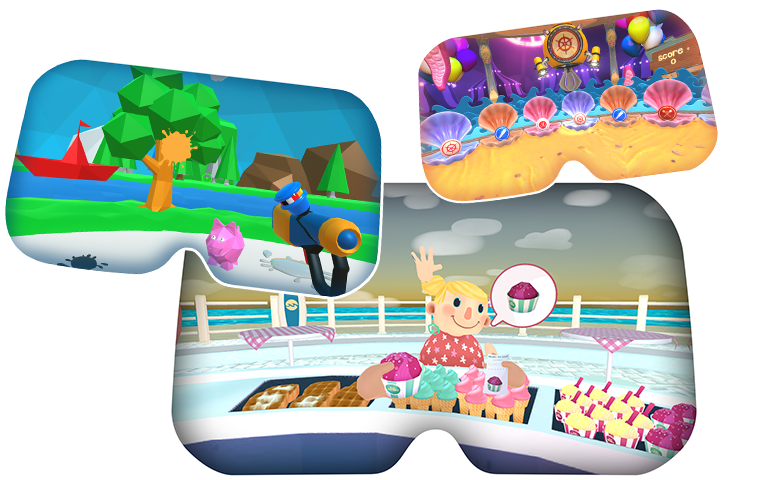 All games are developed by the Kylii Kids teams and are regularly renewed so that children can discover what's new in the McDonald's play area every time they visit!
Kylii Kids Contacts

We would like to thank the McFamily again for this AMAZING experience! And if you couldn't attend the event, don't hesitate to contact us by email for more information: sales@kylii-kids.com
See you soon in the children's play areas 🙂