To offer customers a unique experience, LÉON, previously known as "Léon de Bruxelles", is introducing a brand new "Fish Brasserie" concept. This concept integrates a Léon play area with the Kylii Kids touch table.
Léon's "Fish Brasserie", a "Family Friendly" concept
In the new Léon concept, called "Fish Brasserie", we can see ropes, green ceramics, traps, shellfish and… a new Léon play area equipped with a Kylii Kids touch table!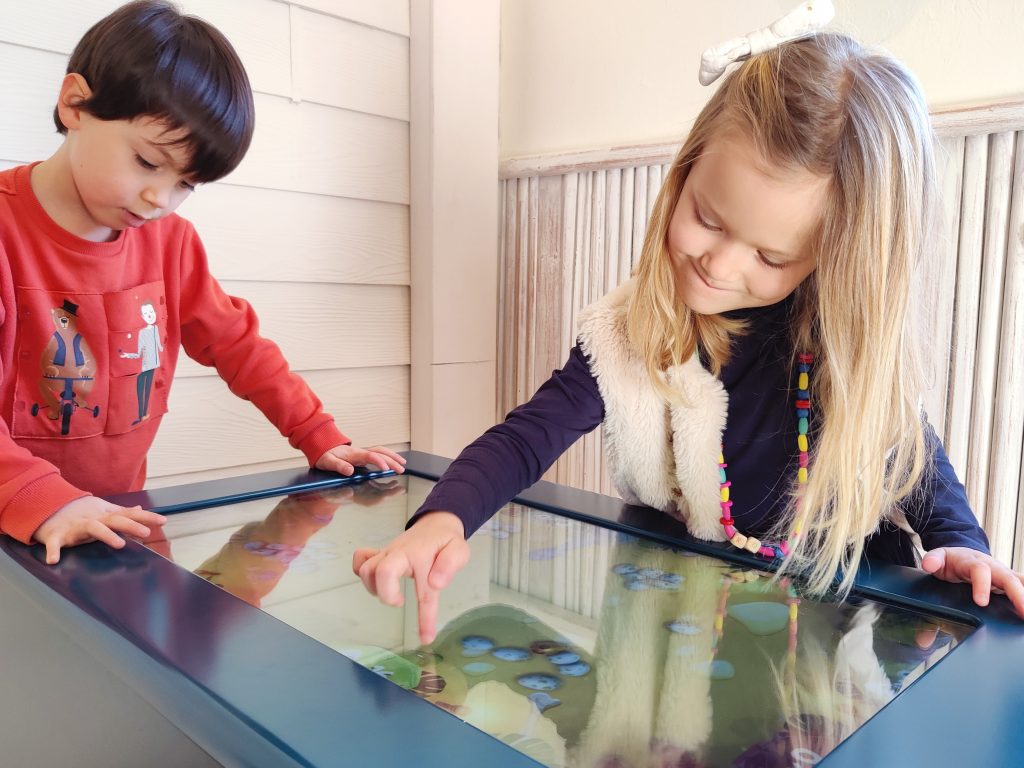 According to Mr. Villegas – General Manager & Franchisee of LÉON "Fish Brasserie" Reims – the tactile table is a great success with customers! It pleases the children but also their parents:
" Families are very happy, we always place the families next to the children play area… The kids are delighted and when children are happy, the parents are happy too."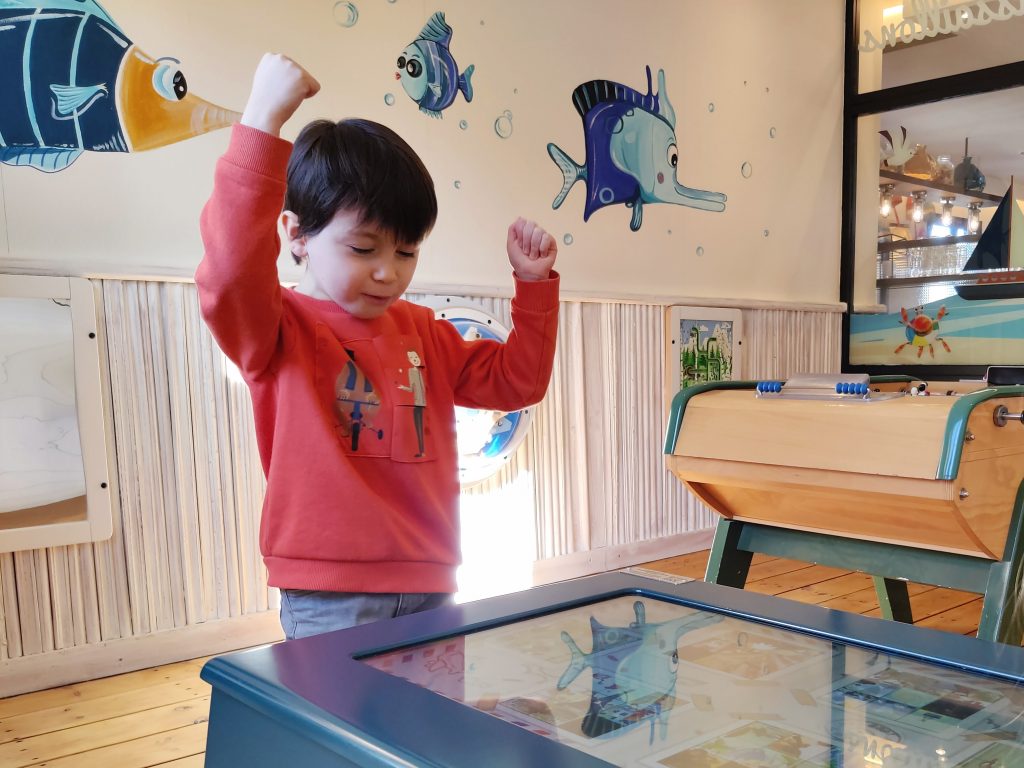 Kylii Kids touch table allows children to play together (up to 6 players at the same time). Its catalogue of more than 25 games is regularly renewed and the games available are about current themes that are popular with children (nature, ecology, animals, science, etc.).
Mr Villegas also mentions that the children gather together around the table and share friendly moments.
"They play around the table together, they play with others. It's suitable for all ages because it's fun, it moves, so that makes it so interesting (…) It's very modern for children, children understand quickly and it's so simple to use with lots of games on a simple table!" 
With the Léon play area, children are entertained and their parents are also delighted!
According to a study by the NPD Group, family meals represent 30% of all visits to commercial restaurants, i.e. 360 million visits, and in 22% of cases, it is the child who influences the choice of restaurant for the rest of the family.
It is clear that to attract families to a restaurant, it's important that the restaurant provides services for children, and LÉON restaurant brand has understood this.
This is why Léon play area integrates the tactile table in a room dedicated to children and various accessories (sailor hats) to please the kids.
According to the RestoConnection website, equipping a restaurant with "kid-friendly" facilities is an opportunity to attract between 20 and 25% more customers.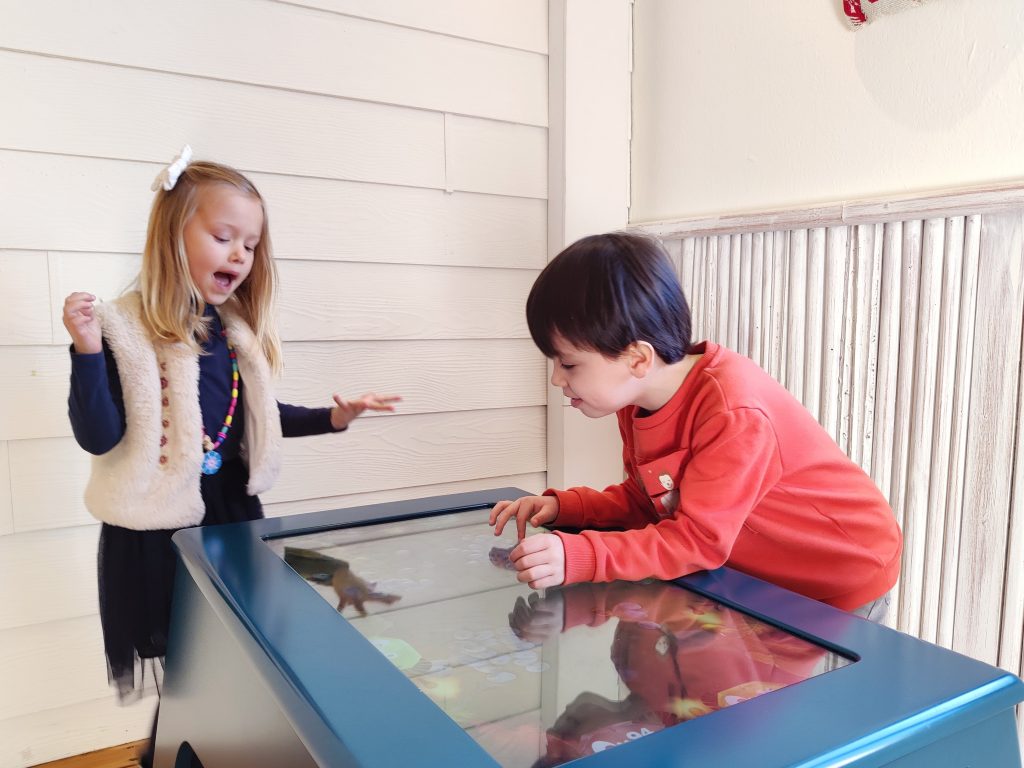 Currently in the rollout phase, the brand has already installed tactile tables for children in five Léon play areas (Léon Chambray les Tours, Léon Evry Lisses, Léon Nancy Vandoeuvre, Léon Reims Thillois and Léon Servon). And the deployment continues in the remodelling and new restaurants integrating the "Fish Brasserie" concept.
Get in touch with Kylii Kids
Would you like to install an interactive children's play area in your restaurants?
Contact Kylii Kids on +33 (0)3 20 93 36 10 or by e-mail at sales@kylii-kids.com We will be happy to discuss your needs and answer your questions 🙂
[ssba-buttons]