A new design, a new concept, and of course… new Shell children's playgrounds! For a few months now, the Shell stations have been wearing their most beautiful shades on their motorway areas!
The Kylii Kids interactive tables and touch desks are shining in Shell stations in a lovely sunny yellow! The new children's play equipment shines in the motorway areas. And even when it's raining outside 🙂
To meet families' expectations more efficiently…
The same old song in the family car! " How long?", "I have to pee", "I'm hungry", "I'm bored"… That' s why families are looking for the best motorway service areas before starting their trip. The ones with dedicated services… Like the Shell children's playgrounds for example! That's why they are deployed!
And, because children have new digital expectations, these corners mix physical wooden games with the new interactive Kylii Kids games.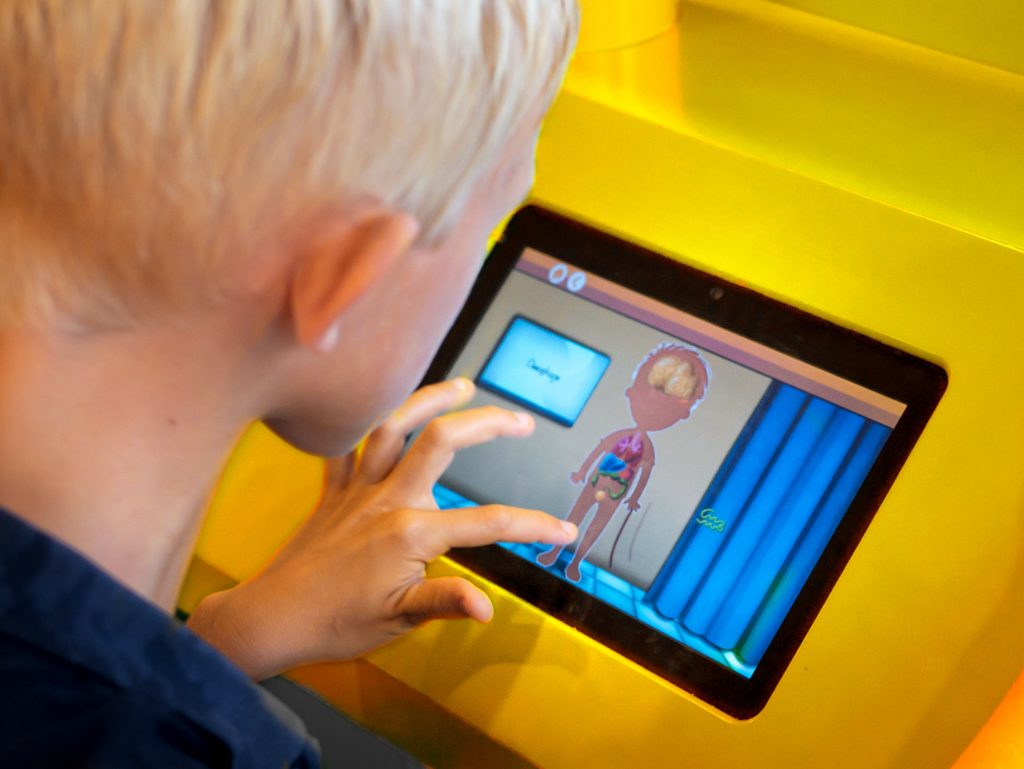 Make friends during the stopover!
On the menu at the Shell motorway service area: stretch your legs, shop around, have lunch, drink a coffee before setting off and then, most importantly… let the children make new friends around the Kylii Kids touch table!
The Kylii table is a collaborative game that can welcome up to 6 players simultaneously! A new interactive activity to play together, make new friends or have fun with your parents. It offers a catalogue of games on intelligent themes such as science, nature or the environment…
The Kylii table takes a central role in the Shell children's play area. Next to it are two touch desks. These desks are equipped with more than sixty interactive games on playful and intelligent themes (sport, food, nature). The first desk is equipped with a seat. And the second is adapted for children with reduced mobility (PRM).
Finally, a wooden game hanging on the wall adds a physical touch to this Shell children's playground concept.
Shell children's playgrounds: a deployment that is fast growing!
You can now find our Shell children's playgrounds in the Les Haras area, the Villeneuve Vauluisant area, the Keskastel West area, the Villeneuve l'Archevêque area and the Vémars EST area 🙂
And in other Shell motorway areas very soon!
Get in touch with Kylii Kids
Would you like to install interactive children's playgrounds in your motorway service areas?
Contact Kylii Kids at sales@kylii-kids.com. We will be happy to hear about your needs and answer your questions!
[ssba-buttons]